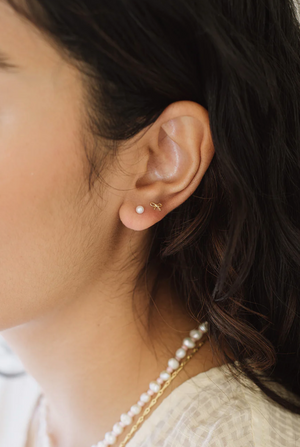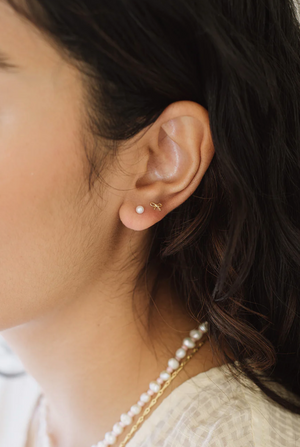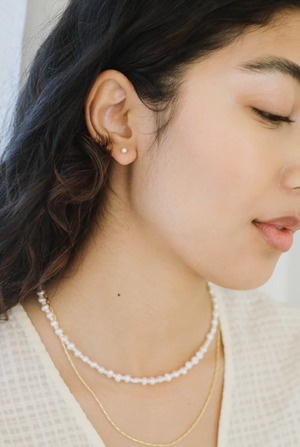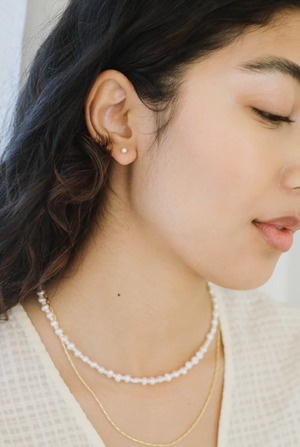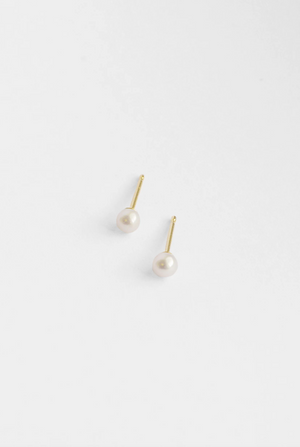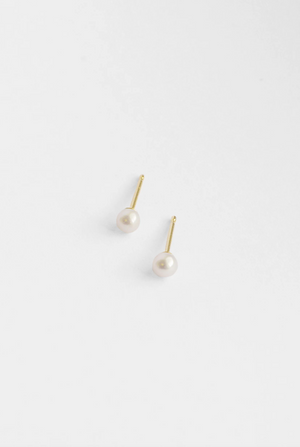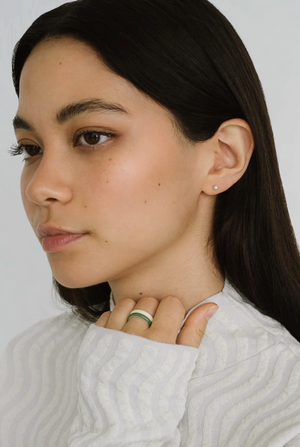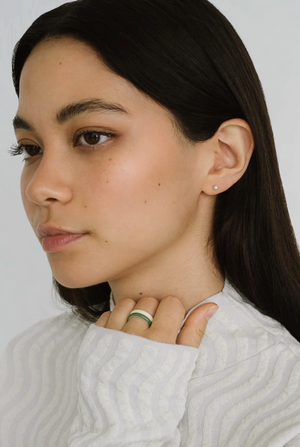 On Sale
Kara Yoo Esther Studs
BRAND
Kara Yoo is a design and manufacturing studio located in Vancouver, Canada. They design and make almost everything in-house. Kara Yoo has a strong focus on simple, yet striking designs, with nuanced proportions and silhouettes. Each piece is designed and constructed with our central creed - that it is made to wear.
DESCRIPTION
3mm round pearls, each hand-selected, in a high-luster white -- check out the zoomed in model photos for a great representation of how beautiful these pearls are. A classic pearl earring in a super versatile size. 
DETAILS
Studs are solid 14k gold, and they ship with 14k gold fill backings.